ONLINE STORES
BUILT TO

SELL
Bespoke, Demandware, Shopify Plus, BigCommerce Enterprise , WooCommerce or Magento – our eCommerce experience is diverse in offering and focused around delivering maximum ROI. We develop innovative e-commerce websites that engage and convert. We love challenging ourselves to continue developing innovative e-commerce technologies to create engaging websites which improve your visitor conversation rates. With an in-depth knowledge of multiple eCommerce platforms, we have the expertise to customize them to suit your specific requirements, or create bespoke e-commerce solutions for the most technically demanding projects. Whichever option you choose, you are guaranteed to receive a robust and secure website to sell your products or services to a global market.
The OWC process and management tools allow us to work with our clients throughout the entire lifecycle of the customer journey.
Implementation
Harness the expertise of OWC  to implement your migration or new build on Shopify Plus, Magento or Woo-Commerce.
Digital Marketing
Distinguish yourself from your competitors with a digital eCommerce marketing strategy that looks at your business holistically.
Managed Services
Propel your eCommerce projects forward with a dedicated support team to mentor, grow, and manage your business.
System Integration
Extend the reach of your eCommerce platform by integrating with other technology systems in your organization.
Platform Migration
We can devise a careful plan and execute your migration. We have experience migrating from many different platforms to Magento or Shopify.
User Experience
Maximize your website's impact with an informed design that creates brand awareness and loyal customers.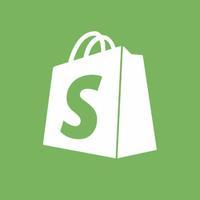 Shopify and Shopify Plus is a cloud based, fully hosted enterprise ecommerce platform for high volume merchants.
No.1 Platform Trusted by 600,000+ Businesses. 200% Cost-Saving & Headache-Free. Level-1 PCL Compliance · 24/7 Business Support · 99.99% Uptime
Magento Commerce is the leading PHP-based open source platform servicing thousands of mid-market merchants across the globe.
Magento supported over $101 billion in digital commerce for customers last year. 24/7 Support · Flexible & Customizable · Open Source & Agile · Integrations & Extensions
WooCommerce is an open source e-commerce plugin for WordPress. It is designed for small to large-sized online merchants using WordPress.
Build your store on the worlds most customizable eCommerce platform. Safe Online Payment · Secure Online Payment
REPLATFORMING
eCOMMERCE DESIGN & DEVELOPMENT
Time to take your eCommerce channel up a notch? We're masters of eCommerce, and that translates into successful projects.At OWC we are able to offer bespoke eCommerce systems, Shopify Plus, WooCommerce, or Magento platforms to power your store. We are also able to design and build front-end frameworks for most eCommerce platforms on the market.
MANAGED SUPPORT
ON DEMAND eCOMMERCE SERVICES
Protect your technology investment and grow your business with OWC. With our managed services you will get an unparalleled response time, efficiency in getting things done, and most importantly, knowledgeable eCommerce staff to help you make the right decisions.